Press Releases
Sydney Market Update With Leanne Pilkington: March 2017
Fri March 31, 2017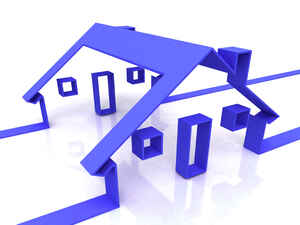 Welcome back to another Laing+Simmons market update, where we discuss all the latest news from Sydney's property market. We'll look at what's going on in the city's real estate sector, and break down what buyers and sellers need to know. As always, we spoke with Leanne Pilkington, managing director at L+S to get the inside scoop.
In this update, we'll touch on everything from clearance rates and stock levels to a few ways the NSW government could tackle the issue of affordability.
Without further ado, let's dive in!
How is the Sydney market doing?
Clearance rates are still incredibly strong in Sydney, with the latest batch of information from CoreLogic RP Data revealing a new high for 2017 at 81.1 per cent (on March 27). It's easy to write these clearance rates of over 80 per cent as normal in Sydney, considering how common they've been over the last few months, but Leanne stresses how high the number actually is compared to a few years ago, or other parts of the country.
This ties in with an issue that we've discussed a lot in recent market updates - the lack of available stock in Sydney. Put simply, there still aren't enough properties for sale to satisfy demand. This translates to high clearance rates, with lots of buyers competing for each slice of real estate that comes onto the market in their price bracket or desired location. This is a trend that we've seen a lot of over the last year, and the run-on effect is higher prices, reflected by the 5.3 per cent increase in Sydney average prices Since January this year.
However, despite the booming market, many experts are now starting to see signs that the next phase of the cycle could be on its way, with a so-called 'market correction' on the horizon. It's still hard to tell when or if this will actually happen, but many analysts are looking at mid-2017 and 2018 as times of potential change.
"In some markets, we're starting to see that properties are taking longer to sell than they have been. But it's important not to think of Sydney as one big market, when there's a lot of different things happening in each area. For example, in the Western Suburbs, days on market are starting to extend a little bit, but other parts of the city are doing really well," says Leanne.
"Another factor is the rise of interest rates, independently of the Reserve Bank. They haven't gone up much, but it's enough to start people thinking that further raises might be coming soon, which has an immense impact on buyers' willingness to borrow," she adds.
Overall, however, the market is still performing incredibly well for anybody looking to sell property, especially if they're in the highly valuable areas of the market such as prestigious or inner-city suburbs.
How can the NSW government address affordability?
It's hard to argue against affordability as the most pressing issue facing the Sydney property market, but what can actually be done about it? Leanne is a firm advocate for rolling back stamp duty, and this would provide a wealth of benefits to the property sector, as she recently explained to The Real Estate Conversation.
"Getting rid of stamp duty would see an influx of properties come to market, placing downward pressure on prices and vastly improving affordability, all while unlocking flow-on economic benefits," said Leanne.
Victoria has recently announced a wave of stamp duty cuts designed to battle rising house prices, and NSW should be planning on doing the same. However, there may be even more ways to tackle the issue. One option that Leanne points out is revising the grants that are available, which focus almost exclusively on buyers purchasing brand new homes or undeveloped land.
"I live about 35 kilometres out of the city, and there's land out there being subdivided. But closer into the city, there just isn't any land available, so the grants are only really available for people prepared to move out of the city," she said.
Other potential options that Leanne suggests include allowing first time buyers to negatively gear part of their mortgage payments, or withdraw a portion of their superannuation. Another alternative would be to take a harder line on foreign buyers, in line with Canada's recent law changes which have had a positive effect on the Vancouver market. What is clear is that there are certainly ways that the jump onto the property ladder could be made a bit easier.
March is traditionally quite a busy time, but it will be fascinating to see more information from our next market update in April, which is usually tougher on the market. With public holidays and school breaks, there'll likely be less people buying and selling, so we may well see a dip in clearance rates before a return to form in May.
In the meantime, for any information on Sydney property, contact the Laing+Simmons team today.