Press Releases
Sydney market update with Leanne Pilkington: April 2017
Wed May 10, 2017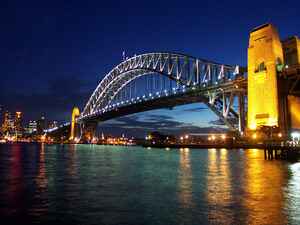 Welcome back to another Laing+Simmons market update. This time around, we'll be looking back at everything that happened in April, as well as touching on one of the biggest stories in the Sydney property market at the moment - Stage 2 of the city's new metro system.
As always, we're joined by Laing+Simmons Managing Director Leanne Pilkington, who shares her insights into everything that's happening in and around Sydney.
Looking back on April
April seems to have absolutely flown by, with Easter, Anzac Day and the school holidays all impacting the market. As a result, we've seen a knock-on effect within the world of real estate, with clearance rates taking a slight dip. This is to be expected though, especially as we come into winter, where less properties are typically listed.
While clearance rates have gone down, they're still hovering in the high 70s, which would be outstanding for any other city in the country. In fact, despite this blip on the radar, Leanne points out that there has actually been a slight increase in the volume of properties going to auction, perhaps as people try to get their sales wrapped up in time to move before the winter weather sets in.
"There's always a decrease in stock at this time of year, but it typically picks up again pretty quickly by the time we get to September, leading into spring," says Leanne. "We assume that there will be less on the market during winter, but we are seeing higher volumes of property this year than we have in previous years, with strong numbers over the next couple of weeks."
More housing stock is always good news, especially in Sydney where so many people are looking to buy property, but Leanne does point out that winter has an effect on buyers as well as sellers. Even if sellers aren't being deterred from listing, there are less people looking during the colder months, so it could be a good time for savvy purchasers to take advantage of the slightly emptier open homes and auction rooms to grab themselves a slice of real estate without all the competition.
Why auctions?
It's something that we kind of take for granted in Sydney, but it's worth keeping in mind that not all properties are sold at auction. In fact, April saw the city's average private treaty sales hit the $1 million mark for the first time, proving that it's not just the hyper-competitive bidding that's pushing Sydney prices up and up.
Of course, for anybody selling a property, Leanne believes auctions are still by far the best way to get a higher price.
"With the way the market is at the moment, there's competition on every property, and auctions are the best way to get the best price. However, auctions aren't always for everybody," she said.
Some buyers aren't comfortable with the auction process, and there are even a few agents out there who prefer to stick with private treaties. Ultimately, it all comes back to whatever the involved parties are most comfortable with, and it's great that both options are available in Sydney.
Sydney Metro Stage 2
Undoubtedly, the biggest development in Sydney at the moment is the city's new metro system, and we're now starting to see the beginnings of the project's second stage - the City & Southwest route. Already, the impacts of the second stage of construction can be seen in the CBD, with several building awaiting demolition.
"It's amazing to think that all of these multi-story buildings are going to be demolished," says Leanne, pointing to the huge impact that the project is going to have not just on the skyline, but the property market as well.
To start with, less commercial buildings will result in an upwards trend in terms of office rents, as well as fewer options available for businesses that need to find a new home. Looking further down the track though, Stage 2 of the Sydney Metro could have a substantial and permanent influence over residential areas throughout the city.
"Anywhere that has better infrastructure and better access to public transport will see a positive change in property prices," says Leanne.
Not only will the new metro lines drive prices up, they'll also help rejuvenate certain areas of the city such as the Lower North Shore - an area that's already booming in suburbs such as Crows Nest, which will be getting its very own station. The City & Southwest lines aren't set to open until the mid 2020s, but the first stage of the project is already nearing completion and it's impossible to deny that the project is set to completely change the way that Sydneysiders move around their city, as well as the places where everybody wants to live.
For more information on everything going on in Sydney's property market, contact the Laing+Simmons team today.